Aries Dub Plate System - Stereoscopic Edition
£

40.00 On Sale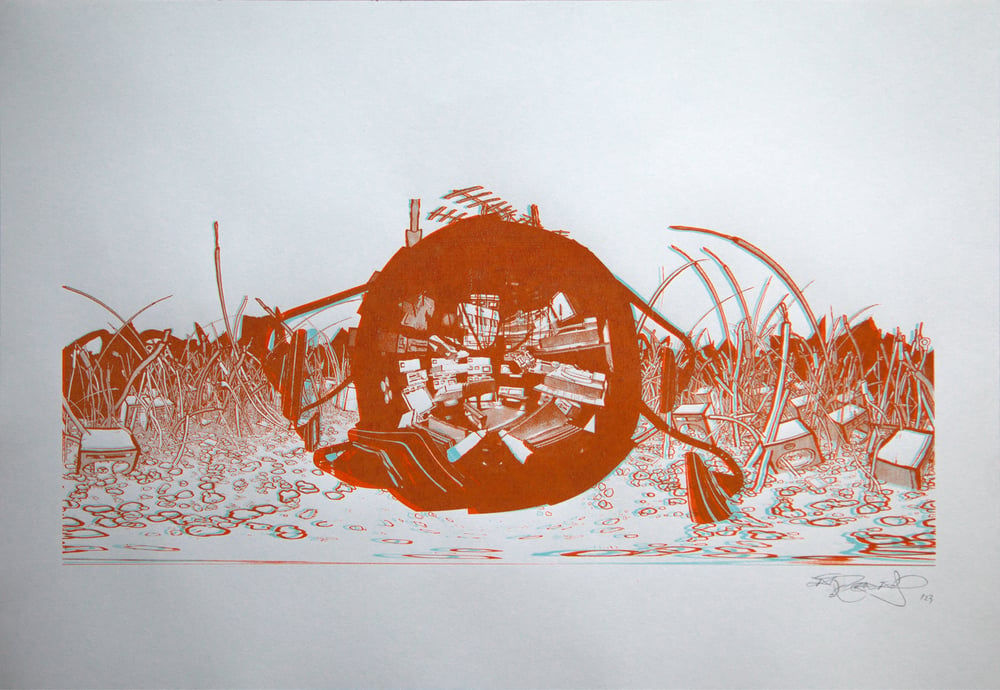 Announcing the second print from the experimental 3D Stereoscopic Collection.
The collection is printed by myself at the Jacknife & Mark My Words silkscreen print house in the centre of Bristol. The artwork is used on the forthcoming release from jungle recording artist ARIES.
Aries said, "Chu is one of my favourite graffiti artists from the last 20 years. It was obvious there was nobody else who I could ask to deliver something dope to release on my début album."
It was 18 years ago when I first designed a mixtape cover for ARIES (then called GOAT), whose career has blossomed and gained a huge following. The mixtape depicted him in a seated pod, now he has an updated version of the same pod, doing its thing in a whole, different world.
This print will demonstrate the magic of the 3D printing technique, and buying into the stereoscopic collection supports the manufacture and creation of more 3D goodness.
They arrive with two pairs of cardboard glasses for your viewing pleasure.
LIMITED EDITION OF 23 printed, signed and numbered by the artist
18 remain
594 mm x 420 mm
Red & Blue ink on heavy white stock
Share