Prime Ministers Question Time - Anaglyph Edition
£

60.00 Sold Out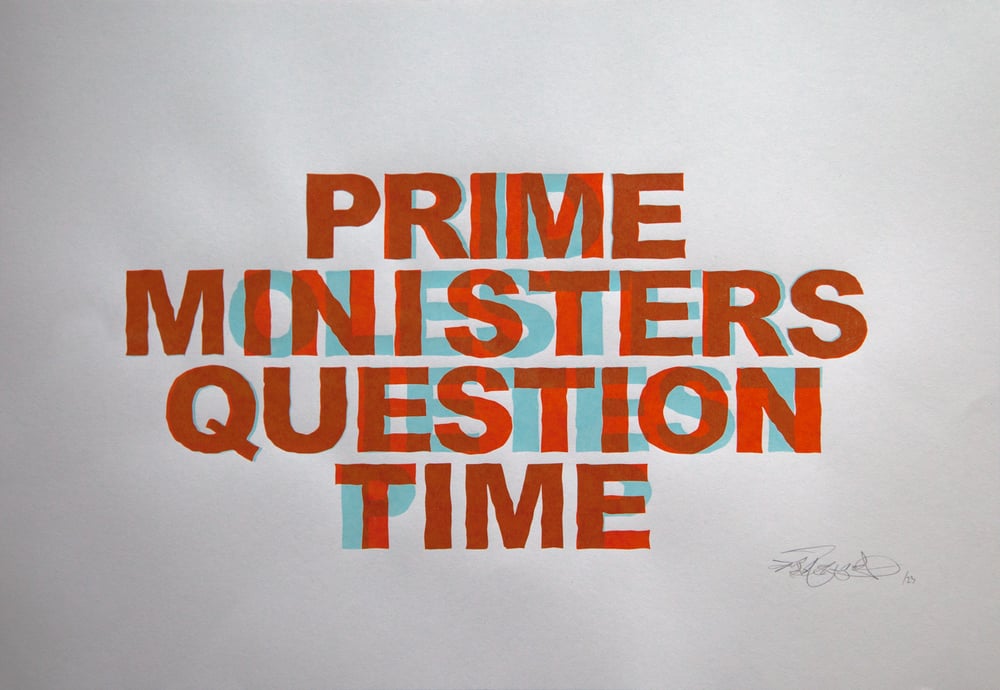 This is the third print from my experimental 3D Stereoscopic Collection.
The collection is printed by myself at the Jacknife & Mark My Words silkscreen print house in the centre of Bristol.
It was originally painted on a billboard hoisted 20ft in the air in Shangri-La at Glastonbury Festival 2016. When the lights changed colour the second, hidden phrase became visible to the audience. This printed phrase has the other version visible through the left (red) eye.
PRIDE
MOLESTERS
QUIETEST
PIMP
Now's the chance to own the dual print yourself, featuring my font HARIAL.
This print will demonstrate the magic of the 3D printing technique and buying into the stereoscopic collection supports the manufacture and creation of more 3D goodness.
They arrive with two pairs of cardboard glasses for your viewing pleasure.
LIMITED EDITION OF 23 printed, signed and numbered by the artist
1 remain plus several print proofs available on request
FREE SHIPPING TO UK/EU
594mm x 420mm
Red & Blue ink on heavy white stock
Share